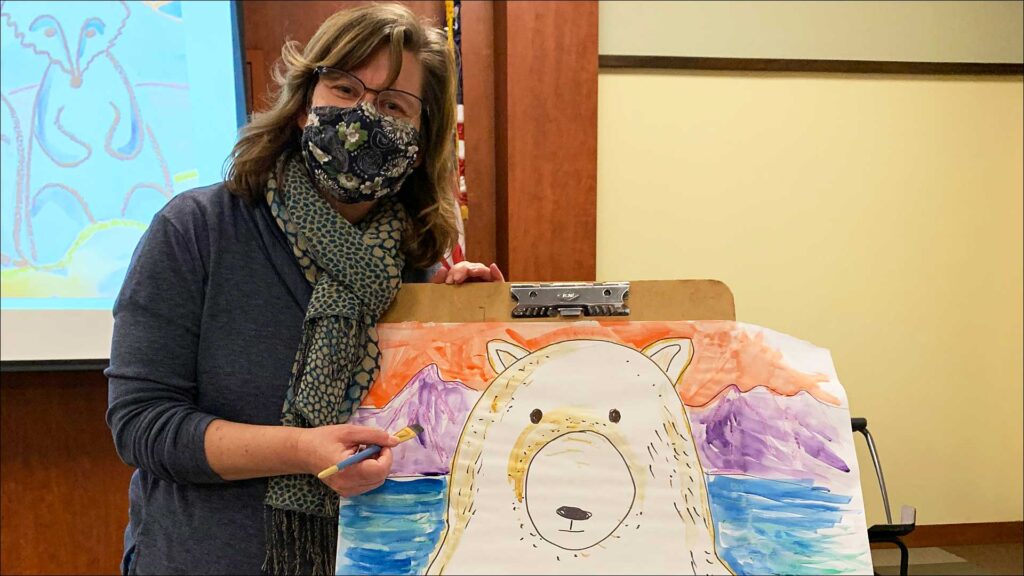 We offer S.T.E.A.M. library workshops available for ages 5-12, and weave science, art and literature together to better illustrate complex principles. The workshops vary by season and quarter.
Our workshops are free to the public and are funded through the generous donations and sponsorship of such organizations as the "friends of the library". San Jose Public Libraries have employed our company for a decade at the various branch libraries.
Sign up on our mailing list to be alerted to upcoming free library workshops.
Science Smart Kids programs are educational, informational and entertaining fun for the whole family.

Paul Wilson, Librarian SJPL
Lots of activities to keep little hands busy.

Melissa Maglio, Librarian SJPL
Branch Name
Date
Time
Format
(in-person / virtual / hybrid)
Format
(outside/inside)
Title
Vineland
10/1/2022
2:00 pm
in-person
outside
Spooky Halloween Science
Willow Glen
10/8/2022
4:00 pm
in-person
inside
Spooky Halloween Science
Mt. Pleasant
10/15/2022
10:00 am
in-person
inside
Dia de los Muertos
Calabasas
10/15/2022
11:00 am
in-person
inside
Spooky Halloween Science
Bascom
10/22/2022
11:00 am
in-person
inside
King Tut
West Valley
10/22/2022
4:00 pm
in-person
inside
Spooky Halloween Science
East Carnegie
10/29/2022
11:00 am
in-person
inside
Spooky Halloween Science
Educational Park
10/29/2022
2:00 pm
in-person
inside
Spooky Halloween Science
Evergreen
11/5/2022
2:00 pm
in-person
inside
King Tut