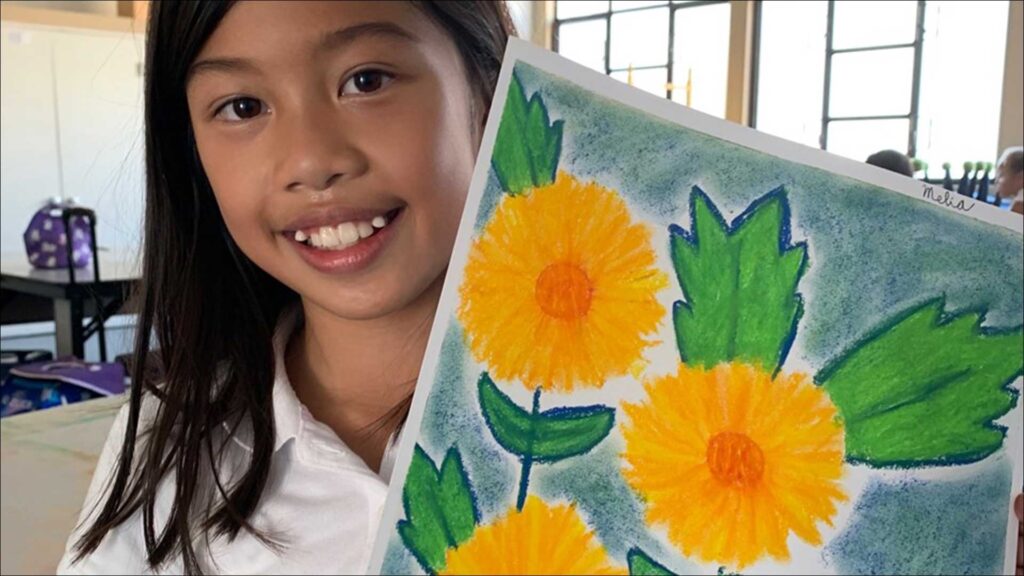 We bring our art program to schools!
Flyers for after school enrichment classes will be sent out through the school's administration.
We offer four 6-week sessions per academic school year.
Please note that classes offered at school sites are only open to students enrolled at that school site.
Enrichment Class Locations
Holy Family School, 4850 Pearl Ave, San Jose, CA 95136
St. Clare's School, 750 Washington St, Santa Clara, CA 95050
St. Leo's School, 1051 W San Fernando St, San Jose, CA 95126
---
Enrichment Class Schedule
Art Classes
Art Explorers (Grades K-4)
Do you have a young child who is passionate about art who loves to draw and create? Art Explorers is a fabulous class for K-4 students to create art and learn about principles of art and some famous artists. Each session will provide an eclectic array of art topics which may include: Landscapes, Portrait, Nature, Meet the Masters (famous artists), Modern Art, Animals, Folk Art and Flowers. Students will be introduced to art theory such as elements of art, color theory and perspective when given direct instruction by the art teacher. Children will be given the opportunity to work with a variety of art materials including: mixed media paper, charcoal pencil, watercolor, tempera paints and oil pastels. Each session will have NEW art topics, so that your child can enroll all year and never repeat a lesson. All materials are included in the cost of the class.