The vision of Camp Captivate is to provide exceptional Science, Technology, Engineering, Arts and Mathematics (S.T.E.A.M.) educational experiences. S.T.E.A.M. is the thoughtful integration of 2 or more pillars of Science, Technology, Engineering, Art and Mathematics, providing a meaningful "weaving together "of various core disciplines.
Through hands-on, project-based learning, our team of outstanding camp teachers and assistants are passionate about igniting the fire of curiosity and creativity in children. By fostering a positive and nurturing learning environment, they provide stimulating and diverse activities to keep kids "captivated."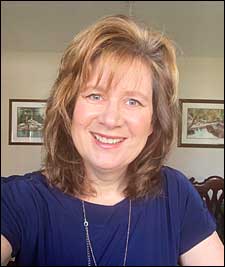 Ildikó Stennis
owner, director- Santa Clara, teacher
Ildikó is an experienced teacher who is passionate about S.T.E.A.M. education and is the founder of Science Smart Kids Inc. and Camp Captivate. In addition to being an entrepreneur, Ildiko is employed full time as a science teacher with Santa Clara Unified School District. Ildikó has a BS in Geology and a Secondary Clear Credential in Physical Science and a supplemental teaching credential in Mathematics. On December 6, 2019, she was 1 of 12 teachers in the San Jose area to receive the "Extra yard for teachers" award by the Pac-12 football organization for her work in S.T.E.A.M. education. "I am passionate about igniting the fire of curiosity and creativity in children—through hands-on S.T.E.A.M. education."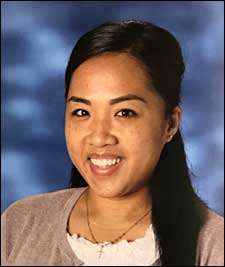 Rea Vallarta
director -San Jose
Rea is a Catholic school teacher for the Diocese of San Jose. She attended San Francisco State University where she received her Bachelor's Degree in Liberal Studies. She also attended Santa Clara University where she received her Master's Degree in Teaching and Multiple Subject credential. Her experience is in the primary grades and in various leadership positions. She believes in creating a safe and engaging learning environment that can help each child develop a love of learning. Rea is a mother of two and has recently become a first-time dog mom. She enjoys spending time with her family and reading in her spare time. She is excited to join the Camp Captivate team!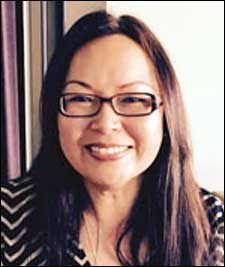 Rachel Hilario Pigg
director team consultant
Rachel has been an educator for over 20 years. She has taught both science and math over the course of those years. She holds a BS in Biology from Santa Clara University and a teaching credential in Biology & General Science. During the school year, she teaches 6th grade science at Peterson Middle School in Santa Clara Unified District. She has been a part of the Camp Captivate staff on and off for many years. Her two boys have enjoyed participating in Camp Captivate when they were younger. In her free time, she enjoys traveling, music/dance, reading and the outdoors.
Lyndsey Hermosillo
assistant director - Santa Clara
Lyndsey is currently in the Multiple Subject Credential/Master's Program at SJSU. She has a passion for working with children and finds their curiosities about the world to be inspiring. She loves identifying as a learner alongside them. In the past she has worked as preschool teacher for the JCCSF and the OFJCC, taught private piano lessons to children ages 5 through high school, and co-founded a summer camp in San Francisco with colleagues for preschool-aged children. She will be the assistant director at the Santa Clara site, and she can't wait to get to know the campers this summer at Camp Captivate!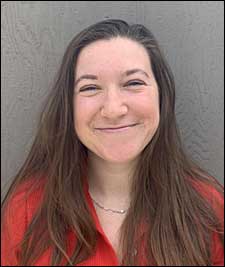 Ann Jacob
assistant director- San Jose
Ann is currently in her junior year at Santa Clara University and she is working on her B.A. in Child Studies, emphasizing early education. She just completed an internship at St. Leo the Great School where she worked in a first-grade classroom. In addition, she is currently working at Peterson middle school in a 6-7th-grade EL classroom and volunteering for Camp Kesem, a camp for children whose parents have cancer. Ann loves to run, play card games, and spend time with friends and family in her free time. She is so excited to be the assistant director at the San Jose location.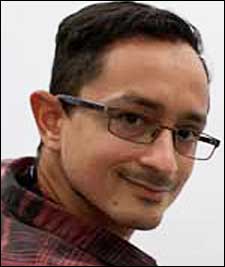 Andres Wemiz
teacher
Andres is passionate about teaching art to children and has worked for Camp Captivate for 2 years and for Hidden Talent Art Studio for an additional 5 years. Andres earned a BA in Studio Art with an emphasis in Drawing & Painting, and a Credential in Art from San Jose State University. His motivation to teach art stems from a lifelong passion for drawing, painting and sculpting while not having an adequate level of exposure as a child himself. "I aspire to help children actively engage in the creative process and express how they think and feel without any inhibitions to their own sense of identity and expression."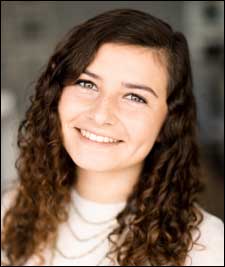 Alli Depies
teacher
Alli Depies is excited to meet everyone and be a part of the Camp Captivate team. She graduated with a B.S in Liberal Studies from Cal Poly San Luis Obispo, and she is currently working toward a Master's and teaching credential at San Jose State. She is currently a student teaching in a 4th grade classroom in San Jose Unified. She has worked at a summer camp before that was centered around teaching students to swim so she is very excited to explore another summer camp. She enjoys teaching students about important topics in a fun way, which is why she really enjoys summer camps. She will be an Explorers teacher at the San Jose site.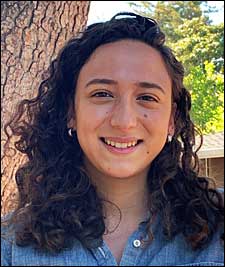 Ariela Guadiamos
teacher
Ariela has a B.S. in Biology from Cal Poly San Luis Obispo, and just graduated with a Master's in Teaching from Santa Clara University, receiving a single subject teaching credential for Biology. As part of the credential program, she taught 6th and 7th grade science at Peterson Middle School in Santa Clara Unified School District. This is her first year with Camp Captivate, and she is so excited to share her enthusiasm for learning and science with the campers at Camp Captivate. She especially likes working with junior high students with higher order topics and will be the teacher for the STEAM Plus program.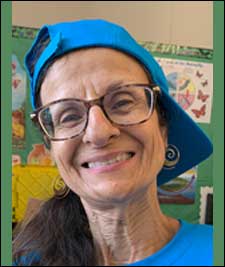 Elizabeth Unpingco
art teacher
Elizabeth completed her teaching credential in Art and she earned an M.Ed. ITA (integrated teaching through the Arts) and is a certified Integrated Learning Specialist through Alameda County "Art is Education" Program and has nearly finished with her Secondary Teaching Credential in Fine Arts through San Jose State University. Particularly interested in social/emotional arts learning, Elizabeth strives to create equitable, developmentally appropriate, and engaging learning environments and activities. "I am gratified to be a member of such a dedicated and innovative team that understands and promotes the critical integration of the arts in S.T.E.A.M. education for our kids."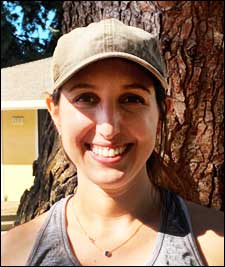 Sonnet Sparacino
teacher
Sonnet is a seasoned teacher and works as a 7th grade science teacher for Santa Clara Unified. She has a BS degree and a multiple subject credential. Prior to teaching, Sonnet worked in design in New York City. In her free time, she enjoys hiking and yoga.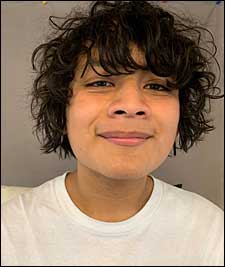 Kevin Stovich
leader
Kevin is a student at Mitty High School and started his Camp Captivate career at the age of 5, when he first enrolled as a camper. Since that time, Kevin has attended each year as a camper, then graduated our programming to become a Leader in training. He now works as a Leader for Camp Captivate and is a valued staff member.
Stay tuned for updates as we hire more staff!
All staff members are fingerprinted and undergo a comprehensive background check. Our director and teachers are CPR/First aid certified.