The vision of Camp Captivate is to provide exceptional Science, Technology, Engineering, Arts and Mathematics (S.T.E.A.M.) educational experiences. S.T.E.A.M. is the thoughtful integration of 2 or more pillars of Science, Technology, Engineering, Art and Mathematics, providing a meaningful "weaving together "of various core disciplines.
Through hands-on, project-based learning, our team of outstanding camp teachers and assistants are passionate about igniting the fire of curiosity and creativity in children. By fostering a positive and nurturing learning environment, they provide stimulating and diverse activities to keep kids "captivated."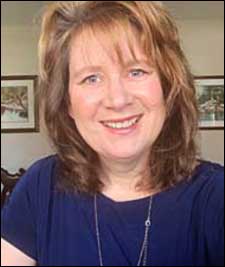 Ildiko Stennis
Ildikó is an experienced teacher who is passionate about S.T.E.A.M. education and is the founder of Science Smart Kids Inc. and Camp Captivate. In addition to being an entrepreneur, Ildiko is employed full time as a science teacher with Santa Clara Unified School District. Ildikó has a BS in Geology and a Secondary Clear Credential in Physical Science and a supplemental teaching credential in Mathematics. On December 6, 2019, she was 1 of 12 teachers in the San Jose area to receive the "Extra yard for teachers" award by the Pac-12 football organization for her work in S.T.E.A.M. education. "I am passionate about igniting the fire of curiosity and creativity in children—through hands-on S.T.E.A.M. education."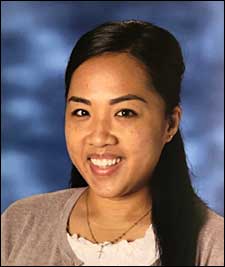 Rea Vallarta
Rea is a Catholic school teacher for the Diocese of San Jose. She attended San Francisco State University where she received her Bachelor's Degree in Liberal Studies. She also attended Santa Clara University where she received her Master's Degree in Teaching and Multiple Subject credential. Her experience is in the primary grades and in various leadership positions. She believes in creating a safe and engaging learning environment that can help each child develop a love of learning. Rea is a mother of two and has recently become a first-time dog mom. She enjoys spending time with her family and reading in her spare time. She is excited to join the Camp Captivate team!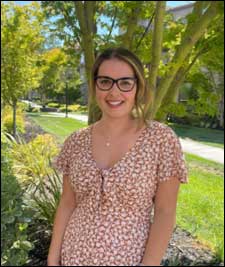 Kristen Santos
Kristen is currently a Kindergarten teacher for the Diocese of San Jose. She received her Bachelor of Arts in Early Childhood Education with an emphasis in teaching from Sonoma State University. She also received a Master's Degree from Santa Clara University in Education. Kristen is incredibly passionate about early childhood education and believes that all children deserve to be supported in their learning and developmental journeys. In her spare time, Kristen loves gardening, working out, and spending time with her family and friends. She is so excited to spend the summer with Camp Captivate!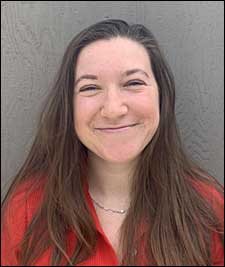 Ann Jacob
Ann is currently finishing up her senior year at Santa Clara University and she is working on her B.A. in Child Studies, emphasizing in early education. She works at a preschool on SCU's campus with children from three to five year olds. She has also completed an internship at St.Leo the Great School where she worked in a first-grade classroom. In addition, she worked at Peterson Middle School in 6 & 7th grade EL Classroom. Ann loves spending time with friends playing lots of games and has recently been enjoying hiking. She is very excited for this summer and will be the assistant director at the San Jose campus!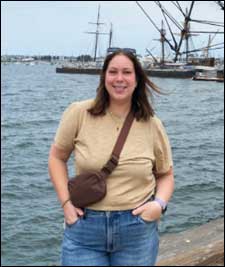 Colleen Albin
Colleen graduated from Michigan State University and is beginning her masters in Elementary Education at University of San Francisco. She currently works at St. Christopher School in Willow Glen. She was previously a preschool teacher in Campbell where she worked with kids from ages 2-5. She is passionate about helping young children grow and especially making learning fun. In her spare time she loves to travel, go on long walks and watch sharks hockey! She is very excited to work at Camp Captivate this summer!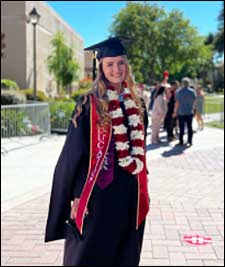 Cecelia Hinz
Cecelia Hinz is a current middle school math teacher in the Diocese of San Jose. She earned a B.A. in Elementary Education from St. Edward's University in Austin, TX. She also earned a Master of Arts in Teaching from Santa Clara University. Cecelia is passionate about instilling a love of learning in her students and exploring the many ways they encounter math in their daily lives. In her free time, she enjoys running, going to the beach, and spending time with her family. This will be her first time teaching at Camp Captivate and she is looking forward to working with the STEAM Jr. campers at the San Jose campus!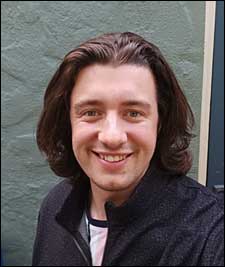 Alejandro Shydlowski
Alejandro is a substitute teacher at Orchard Elementary School. He has a BA in Theatre and will be pursuing his teaching credential in the coming year. In his free time he enjoys tabletop games, walking his dog, and going to the beach. He is very excited to teach P.E. and Science this summer for the first time at Camp Captivate!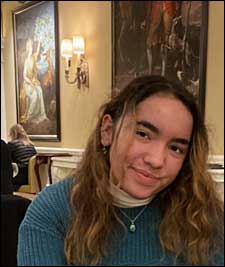 Brianna Roberto
Brianna just finished her junior year of her undergraduate program at Santa Clara University, working towards majors in both Child Studies and Studio Art. She has loved working with children her whole life, especially as she grew up volunteering in her mother's first grade classroom. She has now worked at the daycare at SCU for the past two years, interned at St. Leo's in a first grade classroom, and was also employed as an art tutor for young children. In her free time, she enjoys spending time in the sun, painting, thrifting, and reading. She is extremely excited to work at Camp Captivate as an art teacher, and combine both of her passions of working with children and art!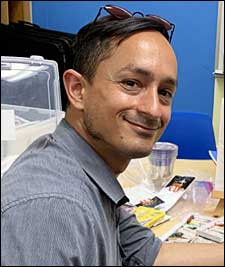 Andres Wemiz
Andres Wemiz is an artist and educator born and raised in the San Francisco Bay Area. He has a Bachelors of Art in Studio Art with a Single Subject Teaching Credential in Art. As a teacher for the enrichment program at Camp Captivate for over three years, Andres is a strong advocate for integrating the sciences with the arts, and enjoys working with children.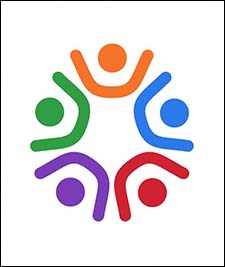 Amanda Ichikawaw
Stay Tuned
Sophanie Gee
Sophanie is a Middle School Science teacher at Sunnyvale Middle School where she has been teaching 7th Grade Science for the past 5 years. Prior to that she was the mobile K-8 Science teacher at St. Patrick School for 8 years. And at the beginning of her career she taught Kindergarten for 6 years at Nativity School. She has and continues to engage students in design thinking, lab inquiry and the joys of discovery. She is also a dedicated wife and mom of two children. Sophanie holds an MS credential, SS credential in Science and MA Degree in Curriculum and Instruction. She looks forward to hours of fun at Camp Captivate this summer!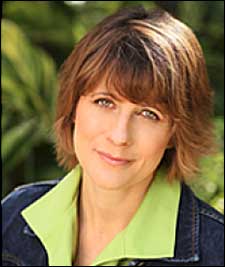 Avi Gardner
Avi is an experienced science teacher and an exercise enthusiast. She is excited to help with the Explorers program! In her free time, she is a singer and songwriter and enjoys music.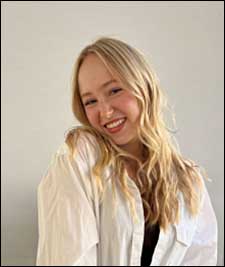 Olivia Hallas
Olivia is a current student at the University of Washington, having just completed her sophomore year. She is pursuing a Bachelor of Arts in Environmental Studies. She is a part of three separate environmental clubs, in an effort to advance climate justice and her own surrounding knowledge. She previously worked at Camp Captivate as a Leader in Training and attended as a camper in her youth. She has also volunteered at Girl Scout Camps and Summer Programs for the Fremont Unified School District. She enjoys reading and going on walks in her free time.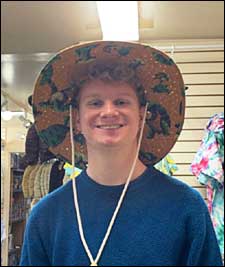 Brendan Stennis
Brendan just finished his freshman year at Indiana University. He is pursuing a Bachelor of Arts in Philosophy with a minor in Hungarian. Brendan has previously worked with Camp Captivate as a leader, and looks forward to returning this summer!
Kevin Stovich
Kevin is a student at Mitty High School and started his Camp Captivate career at the age of 5, when he first enrolled as a camper. Since that time, Kevin has attended each year as a camper, then graduated our programming to become a Leader in training. He now works as a Leader for Camp Captivate and is a valued staff member.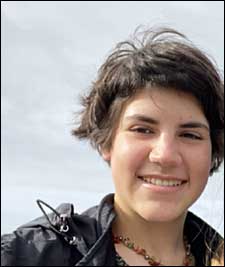 Eliana Aschheim
Eliana is a high school rising senior with an interest in working with children. Last year, she worked at Camp Captivate as a Leader in Training. She enjoys walking, biking, and juggling. She is looking forward to camp this year!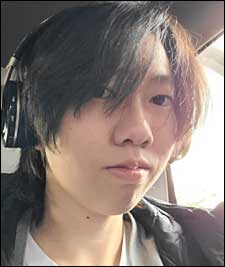 Lilah Cubacub
Lilah Cubacub is a soon-to-be senior at The King's Academy. She first attended Camp Captivate as a STEAM Jr. camper, and went on to be a LIT in 2022. Now, she looks forward to being a Leader this year at camp. She loves to draw and play videogames in her pastime, and also plays softball at school.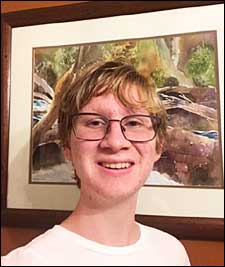 Liam Stennis
Liam is a student at Bellarmine College Preparatory, and began working with Camp Captivate as a leader in training last year. During his free time, he enjoys running and listening to rock music. He looks forward to working with Camp Captivate again this summer!
Stay tuned for updates as we hire more staff!
All staff members are fingerprinted and undergo a comprehensive background check. Our director and teachers are CPR/First aid certified.