The vision of Camp Captivate is to provide exceptional Science, Technology, Engineering, Arts and Mathematics (S.T.E.A.M.) educational experiences. S.T.E.A.M. is the thoughtful integration of 2 or more pillars of Science, Technology, Engineering, Art and Mathematics, providing a meaningful "weaving together "of various core disciplines.
Through hands-on, project-based learning, our team of outstanding camp teachers and assistants are passionate about igniting the fire of curiosity and creativity in children. By fostering a positive and nurturing learning environment, they provide stimulating and diverse activities to keep kids "captivated."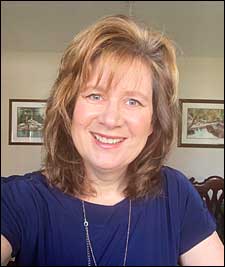 Ildikó Stennis
Owner, Director, Teacher
Ildikó Stennis is an experienced teacher who is passionate about S.T.E.A.M. education and is the founder of Science Smart Kids Inc. and Camp Captivate. In addition to being an entrepreneur, Ildiko is employed full time as a science teacher with Santa Clara Unified School District. Ildikó has a BS in Geology and a Secondary Clear Credential in Physical Science and a supplemental teaching credential in Mathematics. On December 6, 2019, she was 1 of 12 teachers in the San Jose area to receive the "Extra yard for teachers" award by the Pac-12 football organization for her work in S.T.E.A.M. education. "I am passionate about igniting the fire of curiosity and creativity in children—through hands-on S.T.E.A.M. education."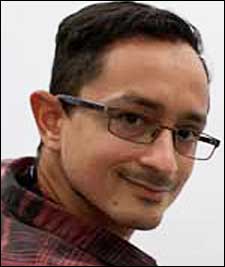 Andres Wemiz
Art Teacher
Andres is passionate about teaching art to children and has worked for Camp Captivate for 2 years and for Hidden Talent Art Studio for an additional 5 years. Andres earned a BA in Studio Art with an emphasis in Drawing & Painting, and a Credential in Art from San Jose State University. His motivation to teach art stems from a lifelong passion for drawing, painting and sculpting while not having an adequate level of exposure as a child himself. "I aspire to help children actively engage in the creative process and express how they think and feel without any inhibitions to their own sense of identity and expression."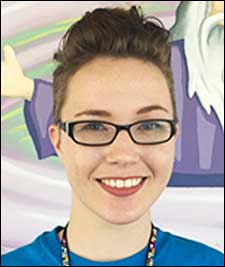 JC Martin
Science Teacher
JC has been a lead science teacher and curriculum developer for Camp Captivate for years. During the school year, JC works full-time as a 5th grade Science and Mathematics at Stratford School. JC is passionate about the summer camp experience, and has worked for Camp Captivate for 4 years and for the Girl Scouts of Northern California for an additional 4 years. JC earned a BS in Biology for Science Education from Humboldt State University and has nearly completed a Secondary Science Credential. "My "superpower" is that I love working with tweens and teens."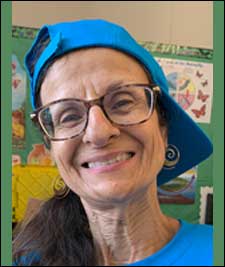 Elizabeth Unpingco
Art Teacher
Elizabeth earned an M.Ed. ITA (integrated teaching through the Arts) and is a certified Integrated Learning Specialist through Alameda County "Art is Education" Program and has nearly finished with her Secondary Teaching Credential in Fine Arts through San Jose State University. Particularly interested in social/emotional arts learning, Elizabeth strives to create equitable, developmentally appropriate, and engaging learning environments and activities. "I am gratified to be a member of such a dedicated and innovative team that understands and promotes the critical integration of the arts in S.T.E.A.M. education for our kids."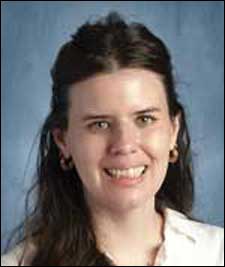 Michelle Martinez
Explorers Teacher
Michelle works as the 2nd grade teacher at St. Justin's School and was formerly in the role of teaching Transitional Kindergarten (TK) at St. Justin's. She received a Master's Degree in Human Development from Pacific Oaks College and a Bachelor's in Human Development with a minor in Social Change from the same institution. Michelle was the Explorers teacher at Camp Captivate and she also has worked as an art teacher for St. Justin's Summer Camp. "When I am not working with children, I can usually be found in the outdoors because I love nature and camping."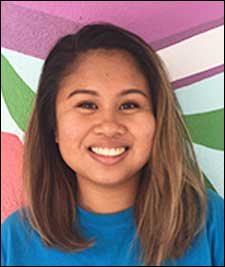 Nichole Calabio
Explorers Teacher
Nichole works as the vice principal and teacher at St. Victor's School in San Jose. "The students are so creative and inquisitive! It's a blast watching the students so engaged in science and doing experiments." Nichole has a B.S. in Biology from UC Riverside, a Credential in Biology and a Masters in Education from Notre Dame de Namur University, and a Master's Degreel in Special Education. "When I am not teaching, I love spending time outdoors and painting."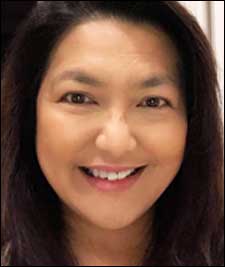 Mildred Garcia
Explorers Teacher
Mildred is an experienced and dedicated teacher who has taught preschool or kindergarten since 2006, and she obtained a Child Development Program Director Certificate. Her passion is working with young learners and facilitating their joy and wonder of exploration. For the past 10 years of her career, Mildred taught at St. Justin's School in Santa Clara, CA, and she is excited about bringing her years of teaching experience to offer virtual enrichment classes with Camp Captivate.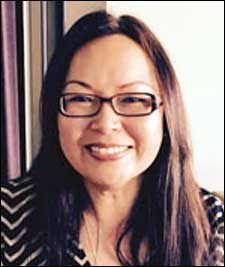 Rachel Hilario-Pigg
Team Member
Rachel has been an educator for over 20 years. She has taught both science and math over the course of those years. She holds a BS in Biology from Santa Clara University and a teaching credential in Biology & General Science. During the school year, she teaches 6th grade science at Peterson Middle School in Santa Clara Unified District. She has been a part of the Camp Captivate staff on and off for many years. Her two boys have enjoyed participating in Camp Captivate when they were younger. In her free time, she enjoys traveling, music/dance, reading and the outdoors.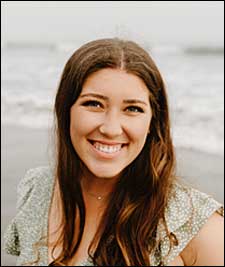 Alyssa Kloczl
Explorers Teacher
Alyssa has a BS from Cal Poly and is completing her teaching credential in elementary education from Santa Clara University. Her passion is younger children, and has experience as a nanny, preschool teacher, and paraeducator for elementary school. Focus: Elementary Education, reading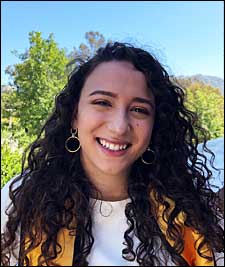 Ariela Guadiamos
Science Teacher
Ariela has a BS in biology and is completing her teaching credential in Biology at Santa Clara University. Focus: middle school science, middle school math, and high school Biology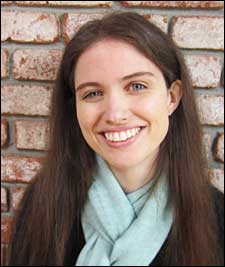 Janet Nelson
Tutor
Janet has a B.A. in English and Psychology from UC Davis, has tutored middle school and high school students for 4 years, and taught a year-long afterschool class for middle schoolers. Her specialty is guiding students through the increasing challenges of Lit class. Passionate about helping students grow into writers, she also enjoys baking fun desserts and analyzing movies.
Stay tuned for updates as we hire more staff!
All staff members are fingerprinted and undergo a comprehensive background check. Our director and teachers are CPR/First aid certified.